Kevin Norby   ATP/CFII-MEI-AGI-IGI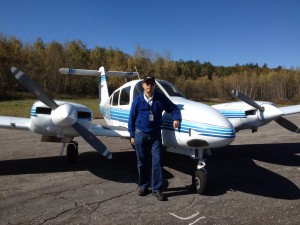 Kevin has over 4000 hours instructing in all sorts of aircraft and has been training pilots for over 30 years.  in 2015 he left the corporate world and started Norby Aviation LLC to focus 100% of his energy on providing the best flight training experience possible while emphasizing airmanship, stick and rudder skills, decision-making and most importantly fun and adventure.  He is an active member of SAFE, EAA and AOPA, and was recognized as a Distinguished Instructor in AOPA's 2018 Flight Training Poll.  Whether you fly with Kevin or not, he is personally involved in the customer experience of every student and in setting and maintaining the high standards that Norby Aviation graduates are known for.
Philip Gaudette  ATP/MEI-CFIA-IGI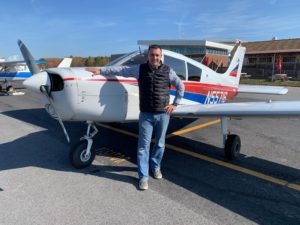 We are pleased to have Philip join us as a part time instructor and his experience and love of teaching will quickly help you become a great pilot.  Philip ran his own flight school out of Danielson Airport for many years, so he is a wealth of knowledge on all things aviation.  Philip has an ATP and Multi-Engine instructor rating, and is working to add Instrument instructor to that list.
Joanne Swanson  CFIA
Joanne started her career in IT management, but quickly decided her office should be the Flight Deck.  She earned her Commercial single and multi-engine certificates in Florida and added Flight Instructor this summer in CT.  Joanne is a smooth and thoughtful pilot and a dedicated and caring instructor that will help you reach your goals quickly and safely.